Hello friends, today we are going to talk about the Cusco tourist ticket (boleto turistico) doubts and questions about. Read more in the blog !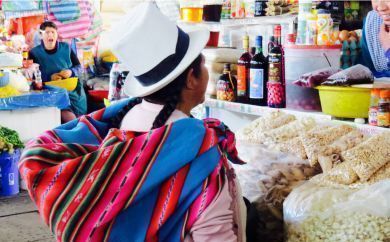 In order to facilitate things during your visit to the city of Cusco and know much of this wonderful city, the municipality of Cuzco together with the Ministry of Culture offers you the Tourist Ticket that has several options depending on your time of stay and the places you want to visit. With this ticket you can enter making a single payment to different archaeological centers and / or museums, without a doubt a great help when making your trips and not overpaying.
There are two types of tickets which in turn have options, then we detail the tickets:
Partial tourist ticket:
The tourist ticket comprises a total of 16 places between archaeological centers and museums inside and outside the city and with this ticket you will have access to only part of them because it only lasts 1 day.
These tickets are divided into circuits and will depend on the places you wish to visit:
Circuit 1 – Sacsayhuaman, Qenq'o, Puca Pucara and Tambomachay:
This ticket whose cost is S / .70.00 soles for foreigners and S / .40.00 soles for Peruvians is what you can buy if you only want to visit these 4 places or if you will only do the City tour that includes visiting these places during your stay. trip to Cusco.
Circuit 2 Moray – Pisac – Ollantaytambo – Chinchero:
This ticket also has a single duration of 1 day and will be useful if you only want to visit the last 3 places or if you have contracted the Sacred Valley tour during which you visit these places.
The price is S / .70.00 soles for foreigners and it does not vary in the case that you want to stay in Ollantaytambo and / or you go to Aguas Calientes, in this case you would stop visiting Chinchero but still the price is the same.
In this you also have the option to visit only Moray that is in a separate tour called Maras and Moray where you visit the archaeological center of Moray, the cost of this is S / .70.00 soles – foreigners and the tour only lasts half a day.
Circuit 3: Tipón, Piquillaqta and museums of the city:
The cost of this ticket is S / .70.00 soles and lasts only 1 day just like the previous ones, you can use it if you want to know the South Valley, which is also a traditional tour of the city.
With this ticket you can enter Tipón a jewel of engineering achieved by the Incas and Pikillacta, which is a citadel previous to the Inca culture and that also has a museum where some pieces of ceramics found during the excavations are exhibited. both places located south of Cusco.
You can also use it on a free day and visit the Regional Historical Museum or Casa del Inca Garcilaso de la Vega, the Pachacuteq Museum or the Museum of Contemporary Art, all of which exhibit unique pieces from the times of pre-Inca, Inca Cusco, colonial and even contemporary.
General Tourist Ticket: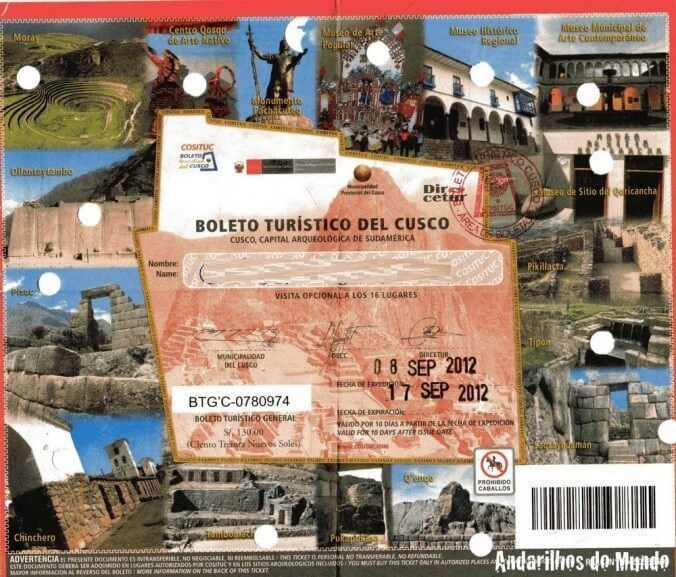 If you have planned to visit the city of Cusco and know all the places mentioned in the different alternatives of the partial tourist ticket, this ticket is the right one for you, since it lasts 10 days and you can enter 16 places for a single payment of S / .130 foreign and S / .70.00 Peruvian soles. So depending on your time of stay you can choose any of these tickets, remember that with your student card you also get a 50% discount on any of the tickets, you only have to present it at the time of your purchase and be younger than 26 .
The best Free Walking Tour Cusco by Inkan Milky Way. If you are in Cusco, don´t Miss !!