Hello bloggers today I going to talk about Christmas in Cuzco and the Santurantikuy Christmas Fair, in the Main Plaza de Armas. Read more in the blog.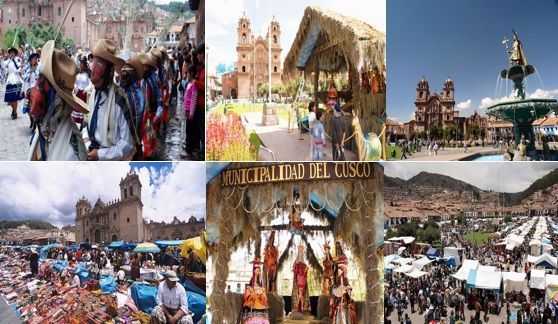 Cuzco in Peru is a mystical city full of legends, myths and with a strong Inca tradition that s blends with Catholicism, so Christmas here could not be different, on December 24, there is a festival called Santuranticuy. The young manuelito represents Jesus, who according to legend, had a thorn in his foot, and which in turn represents the suffering of Jesus on the cross. This was adapted from the traditions and devotion with cuzqueños characteristic for Christmas, that if you go here, without doubt worth visiting fair in the Plaza de Armas, in the historical center of the city and Cuzco.
Many of the chronicles of the colony, which was written around the 17 century, report that the Spanish priests roamed the villages trying to catechize the native Indians. In ancient times, a jewel was place inside the dolls, because according to tradition, the Manuelito child should have a "golden soul". In addition, the locals say the bells of Cuzco is announcing their birth and not the bells of Bethlehem. Therefore, the Christmas in Cuzco and the tradition of the childish manuelito, are a very important offer for the birth of the baby Jesus.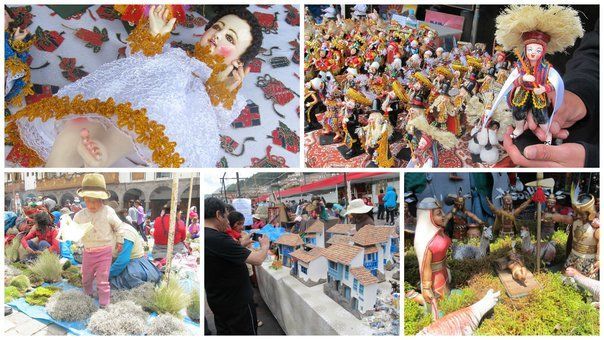 The Santurantikuy Christmas, the fair lasts all day and night of December 24 and is held in the Plaza de Armas of Cusco, and in addition to handicrafts of saints (which gives the name of the fair), food vendors and a local liquor are also installed called poncho, served hot. The santurantikuy, market or sale of saints, is a Christmas fair that takes place in Cuzco and dates from the sixteenth century, years in which the sale of "bunkers" for the noble families, monasteries and convents of Cusco began. Santurantikuy means (sale of saints) in Quechua.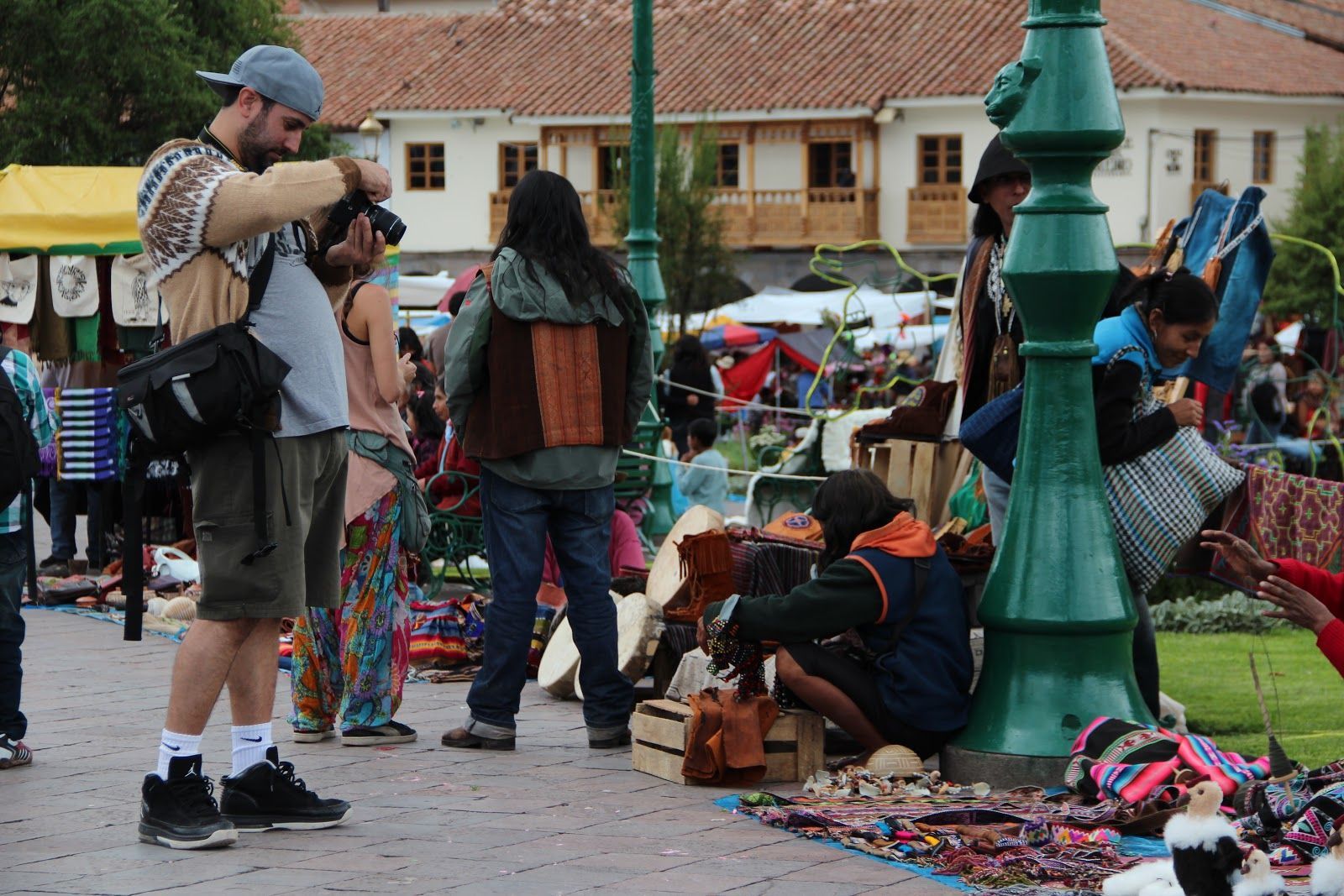 There are several activities: choral presentations, balconies monumental arrangement, reinforced center births in homes, churches and public and private institutions. As part of the traditional celebrations and a fair competition Births Santurantikuy cusqueños develops. December 24 in Cusco main saquere held Folk Art Traditional Santurantikuy Fair, where hundreds of artisans display their works. El Niño Manuelito is the central character of the show, where artisans and famous artists present new works made Christmas based on various techniques such as pottery, silver tin, and other images.