Hello Bloggers today, I going to talk about the Huchuy Qosqo, archaeological site in Cusco, today is part of the alternative Inca trail to Machupicchu. Read more on our blog.
The route of Huchuy Qosqo is very beautiful; today it is a tourist trail, you can visit some Andean communities, archaeological centers and enjoy beautiful landscapes. Many people enjoy the visit to Huchuy Qosqo on their trip, the way to Machu Picchu. The chroniclers says,that it was the Inca Wiracocha, who ordered the construction of the city of Huchuy Qosqo know it; it is said that in his old age he was tired ,and wanted to leave the government and movement away from the capital of the empire of Tahuantinsuyo Cusco and find peace and tranquility place to stay.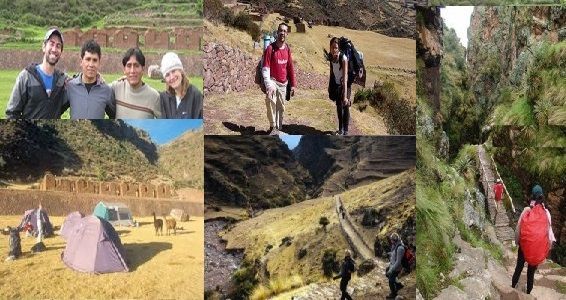 It is located more than 3,600 meters above the sea on a small plateau at the top of a mountain, from there, you can take beautiful views over the valley, also you can see covered in snowy snowy exuberant beauty like Pitusiray and the bottom of this privileged view. The trail of Huchuy Qosqo is easy as it only requires time in the adventure, but it is worth the effort. The shortest route is the one that leaves from the city of Cusco , then go to the Sacred Valley, between Pisaq and Urubamba town.
His name means little Cusco, and it was the Inca Wiracocha who ordered him to be built with palaces and temples because, feeling old and tired, he wanted to leave the government, to leave the palace of Cuzco, to rest with tranquility, he would have died with his 98 years old. Huchuy Qosqo means small Cusco, and is located 800 meters above the Sacred Valley, gives you the opportunity to see the entire sacred valley and one of the most striking features of this archaeological site is the use of lithic material combined with mud and mud.
This demonstrates the knowledge and mastery of the different materials of construction, used with high technology, mainly the adobe, etc