Kennedy Park Miraflores | Parque central Kennedy  If you come to visit Lima, surely you will stay in the Miraflores district, where you will find many facilities for tourists such as hotels, restaurants, bars, historical and cultural attractions.
It is located in the heart of the Miraflores district; built in an area of 25,000 m2. In the center area of the park, there are the Municipality Palace and the Virgen de Milagrosa church, both constructions date back to the early twentieth century.
As you explore the park, you will realize that Miraflores is the most eloquent sample of the remarkable combination of modernity, nature and hospitality in the whole city of Lima.
For many locals, Miraflores is the financial center of Peru at the same time the symbol of the urban, social and cultural advancement of a modern Lima.
Note that Kennedy park, Central park of Miraflores or the 7th of june park, refer to the same park.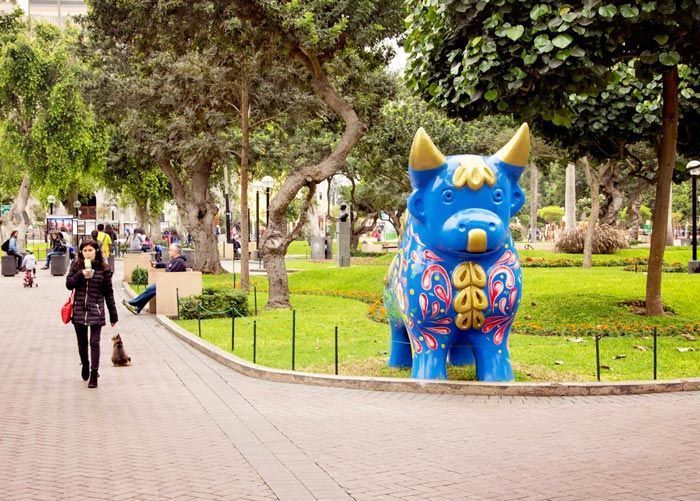 1. History of Kennedy Park
Many people forget that Miraflores and Kennedy Park have much to tell us about the republican history of this country. Peru as a country already had 8 wars, 4 won, 3 draws and 1 lost, the war that we lost it is called the Pacific War. The last battle of that war occurred on January 15, 1881, and took place in Miraflores District, a battle that gave the Peruvians great reasons to be proud of being born to this land. The battle was lost against the Chileans but we kept our honour, some of the national heroes were born out from his battle like a little boy known as Manuel Bonilla or Commander Espinar. Now you know that if you stay in Miraflores or Kennedy Park you are staying in a battlefield, do not forget!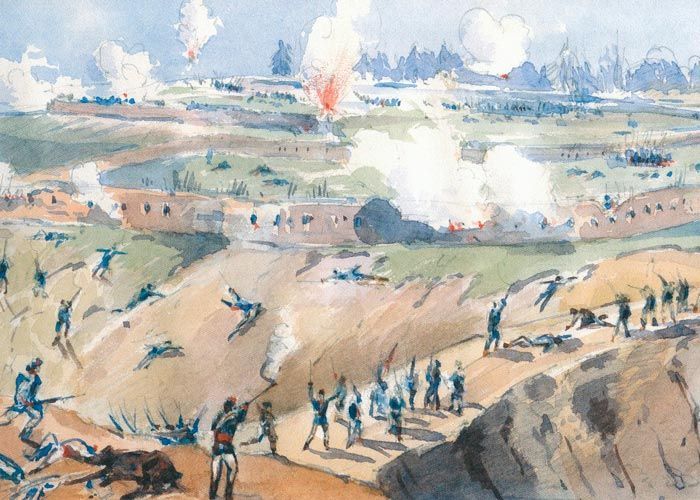 2. Whay is it called Kenndey Park?
It is called so to honour President Kennedy because of the role he had in Allience for Progress for America.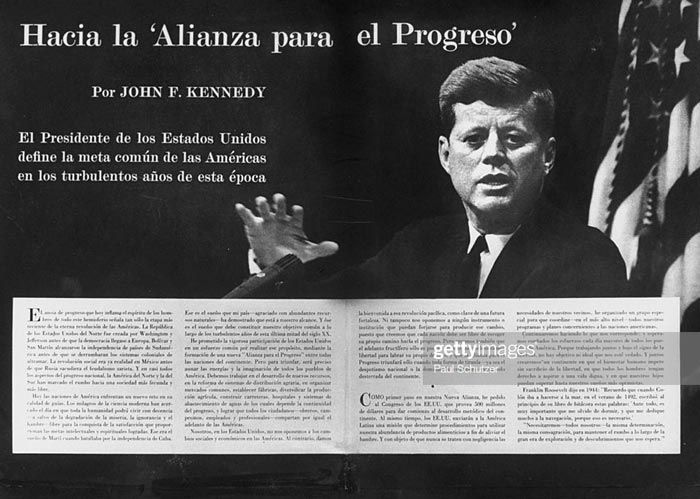 3. What to do at the Kennedy Park?
Miraflores Central Park has many facilities for the recreation of local people as well as tourists; below we mention some must-see places or activities.
3.1 FREE tours for Lima historic center departing from Miraflores
Are you extremely near Kennedy Park in Miraflores and don't know how to get to the historic center? Then, BOOK your FREE tour of Lima leaving from Miraflores at 10am, see pick-up point here, see more than a thousand comments on TripAdvisor and hundreds of photos on Instagram.
Nota para peruanos: Los free tours están disponibles solamente para turismo receptivo. Los peruanos deben reservar el city tour Lima y moderna.
3.2 Take your children for a walk
If you have some children with you, this park is a place to go for a family walk, in the center part of the park there is an area for children!
Many years ago this was a very traditional and busy street, where you would find the best restaurants and bars at the same time there were also many street vendors, therefore this year 2020 the city hall of Miraflores is making a big restoration of this street to clear up the street from street vendors and "mushroom sellers", we still recommend you to visit this area a and look for any restaurant near this street.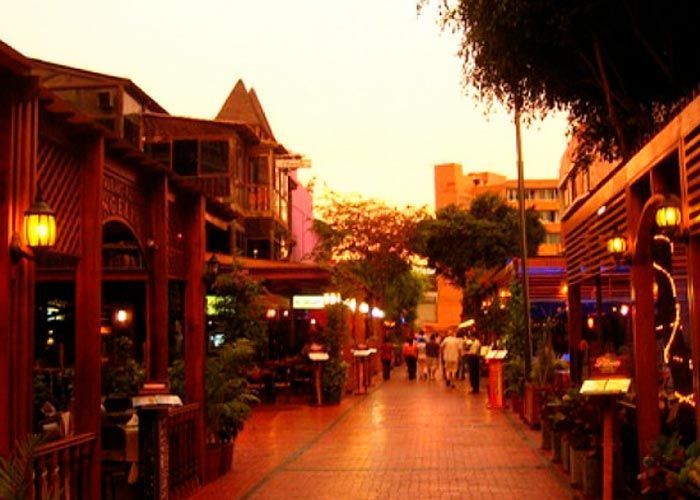 We are sure that you will see many cats in the whole park of Miraflores, they are street cats that are fed by pedestrians and residents of the district. The question is always the same, why are there street cats at this park? According to collective memory, many years ago there were many rodents around the place, to dig with them the neighbours decided to leave their cats in this place so they can hunt them, as the years passed by the cats "took" the park as their home.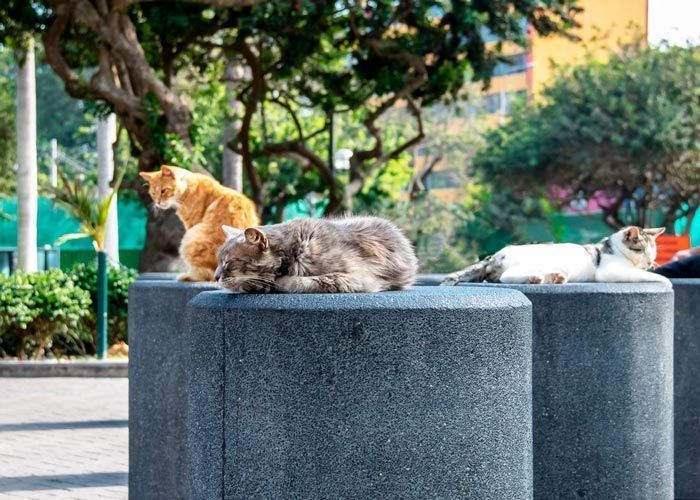 Peru is a culinary paradise of appetizers, main dishes, desserts and even exotic ice cream made from genuine fruits to Peru such as Lucuma or CamuCamu.
4. How to get to Kennedy Park?
If you are in the Miraflores district, you can do it on foot, it will take you a maximum of 30 minutes. If you are in other districts we advise you to take Uber or the Collective Bus System of the Peruvian State called "Metropolitano" (Only 3.50 Soles is paid).
Below we leave you the google maps of Kennedy Park:
5. Where to stay in Miraflores?
Well, there are many hostels and hotels for all type of requests, we recommend Flying Dog or Kokopelli. If you are looking for a good Hotel we recommend Courtyard by Marriot and 4 Points by Sheraton.
6. Where to eat traditional Peruvian food?
Visit Rafael or Maído, those are good restaurant.
Very simple, make your way to Mercado Surquillo Numero 1, it is located very close to the Kennedy Park of Miraflores, it is walkable, so just taka a quick walk of 5 minutes at the market. At the market, you will find all kinds of cheap Peruvian food, the average price is 3USD.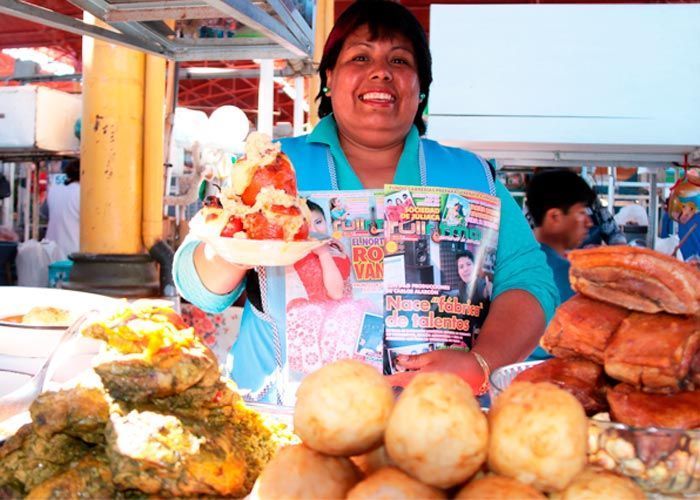 8. Where do I take a "Colectivo" or a Public Bus for Lima Old Town?
Well, we recommend you to go to "Estacion de Buses Ricardo Palma", one you are at the station you can take a Metro Bus (Line C), heading north. The Buses are known as "Metropolitano" by Locals, you need to pay 3.50 soles pp, only one way, on the other hand you want to take part of a free walking tour Lima leaving from Miraflores, our MilkyWay Guides are willing to help you, we have a collection point(We will take Metropolitano Bus), please make your reservation via website.
Note for Peruvians: Peruvians are kindly invited to book the prepaid Lima walking tour here.
9. Where do I exchange Dollars by Soles in Miraflores?
Very easy, you can go to a money exchange house but it is better if you exchange dollars on the streets, they give better rate, yes we are serous on this issue, then make your way to Ovalo Miraflores or outside the BCP bank. Don´t worry about safety and honesty. The street s are safe, those guys exchanging USD by Soles are honest. Recognize them by the Dark Red vests!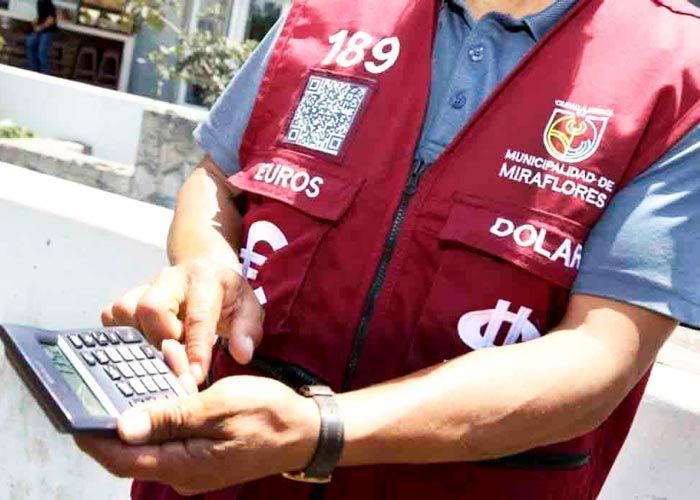 Extra Information!

Check all things to do in Miraflores and also main things to do in Lima on links!