Inkan Milky Way Tours SRL. established in 2012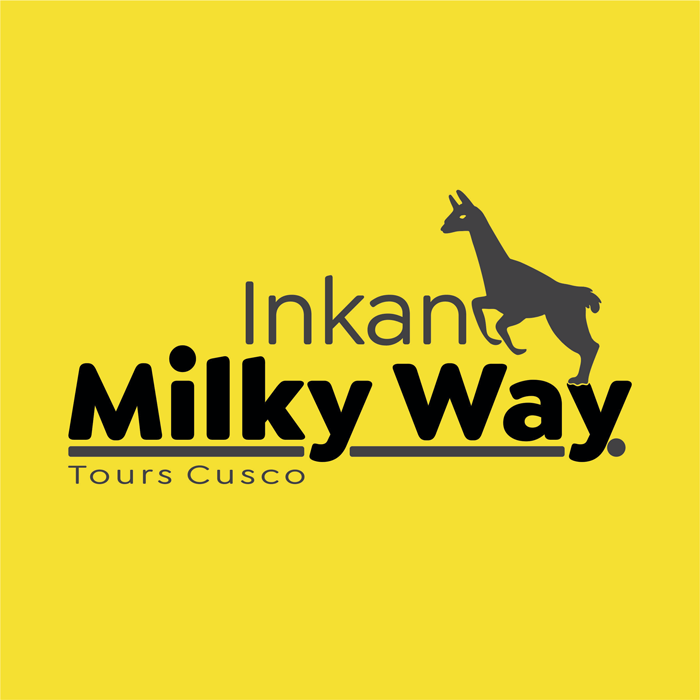 InkanMilkyWay is a small local Peruvian travel agency that operates the best free walking tours in Peru and unique excursions at reasonable prices, this means that our day tours, adventure trips, and tour packages aren't over-priced nor do we over-promise the inclusions of our tour experiences, that's why our routes are simple, real and honest.
The money that you pay for the traditional tours and the donations that you leave for our free guided tours stay in the hands of local people. We are not Viator, Expedia, GetYourGuide, or any other similar international company that charges a commission to the local operator for each booked tour — we are a local company!
Check out our fantastic reviews on TripAdvisor Cusco and Lima | Facebook Cusco and Lima | Google Maps Cusco and Lima
✅

About the creators of this idea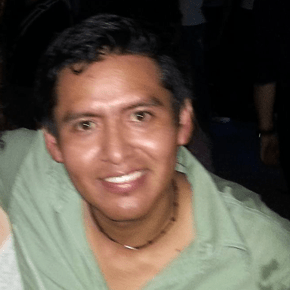 🥇J. Elvis Peralta
I am an Official Tourist Guide who graduated from Universidad Andina del Cusco, I have a License—ID number: 01-1726, issued by Colegio de Licenciados de Turismo (a public entity authorized by the Ministry of Foreign Affairs and Tourism). This fact doesn't make me better or worse than other ones, but it speaks well about the legality of the activity that I do as a person and company.
🥇Richard Peralta
I am a professional Official Tourist Guide, graduated from Instituto Superior Khipu in Cusco, I am certified in historical and cultural themes of Peru; I have a License—ID number: 14532, issued by the Ministry of Foreign Affairs and Tourism, I got more than 7 years of experience in the tourism industry as an Operator and Tourist Guide.
By taking a tour with me or the company, you will have the opportunity to learn about the historic past of my country and its impact on the current Peruvian society.
✅

Our Core Values
We serve
We are warm, welcoming, respectful, and professional. Whether working with customers or each other, we are always creating relaxed and rejuvenating vacation experiences and lifelong memories.
We innovate
We are always thinking of new ways—large and small—to improve how we work together and delight our customers.
We respect our team
We value each other's talents, viewpoints, cultures, and contributions. We treat each other as we wish to be treated.
We are responsible
We never compromise on things that we cannot make it happen. Safety and security are our most important responsibilities apart from top-quality service. Our customers can trust us because we adhere to the highest ethical standards for our tours.
We do it right
We do our best so that our service is a decent one for all customers, if we fail, then we fail by trying to do the best service for you — we never give up.
✅

Our Goals
Small and local is the way to go as we feel it is important not to lose the touch with the local people and our customers.
We carry out responsible tourism to the environment and we involve local communities in our products.
We keep our company 100% locally and indigenous people-owned.
We offer an unforgettable and enjoyable free walking tour experience.
We do the best private tours and group excursions at reasonable prices.
We spread the real essence of the Inca culture among our customers
✅

Our Vision
We are the champions in top-quality tours operated by local people.
We are recognized as the leading company in walking tour excursions.
We are a totally sustainable company, we practice green tourism — zero pollution.
Our company has a human face to the socio-economic development of indigenous people.
We carry out social work in the most remote areas of Peru, where the Peruvian state doesn't have a presence.
✅

The legal issue of our Travel Agency
Inkan Milky Way Tours SRL. is an authorized company by the Municipality of Cusco city and the Ministry of Foreign Affairs and Tourism, which means that we pay the taxes — we are not an illegal company.
We are sure that the good quality of an excursion must be accompanied by the legality of the tour company, you can verify our single taxpayer registry ID number by SUNAT: 20600576811 — which is why we can organize excursions anywhere in Peru, wherever we organize excursions, we still pay the taxes.
Note: In Cusco, Lima, and Arequipa there are more than 10,000 illegal tour agencies.
✅

The legal issue of our Tour Guides
We work exclusively with official Tourist Guides, graduated from universities and institutes — we are very strict with this issue because we are also Tourist Guides and we don't like when some people who have not studied this career usurp our profession.
Note: Keep in mind that if your tour guide is illegal, he/she will be arrested and sued by the Peruvian Government, so that he/she can be found guilty and sentenced to up to 6 years in prison. 
✅

Our Certificates