Things to do in Miraflores Peru | The best district of Peru | Almost all visitors to the capital city of Peru, first arrive at Jorge Chavez airport and then most stay at Miraflores because in this district are located many of the best lodging establishments, in addition to this, Miraflores is safe, clean and tidy and above all here you will find a good tourist infrastructure, not only hotels and hostels but also bars, restaurants, casinos, parks, malls, etc.
Below we mention the places you can visit or activities you can do in Miraflores.
Visit the Larcomar Shopping Center
Larcomar is a modern shopping mall center where you will find clothes, food, gifts, bars, etc. It is located in the Malecon(Cliff) of the District of Miraflores and has an excellent view over the peruvian coast and the pacific ocean, if you walk from Miraflores (Kennedy Park) you will arrive in about 15 to 20 minutes. The access is free!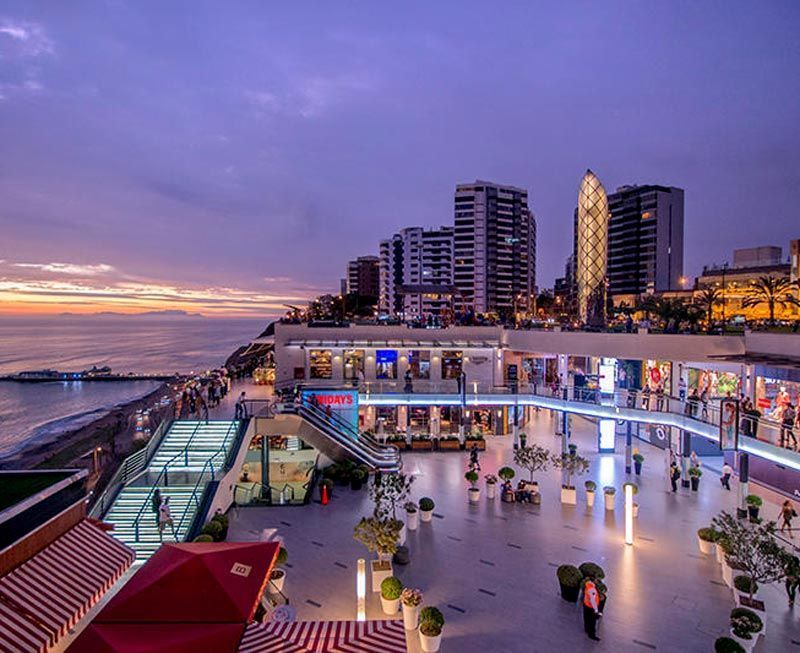 In the district of Miraflores, there is an archaeological site called «Huaca Pucllana». This site dates back to the fourth century, for the construction Adobes bricks were used, it also contains a beautiful pyramid and many interesting excavations, there are always licensed guides ready to give you professional information. Entrance fee is an average of 4 to 5 USD.
Visit the Miraflores Central Park or Kennedy Park
This park is the most famous in the Miraflores district, always open, where you will find artists and painters from Monday to Saturday, exhibiting their works, there are also live local music shows on Saturdays. Around the park you will find many traditional peruvian restaurants, if you do not know where you go for eating, make your way to Pizza Street or "Calle Pizzas". To learn more about this park we invite you to read this useful article with all the details about this park.

Do Paragliding flights
The district of Miraflores is also known as the capital of Paragliders, there are many companies that offer this type of activities and operate every day; we recommend you go to the Cisneros Malecon, a few meters from the Love Park or "Parque del Amor". The price can range from 70 to 150 USD pp.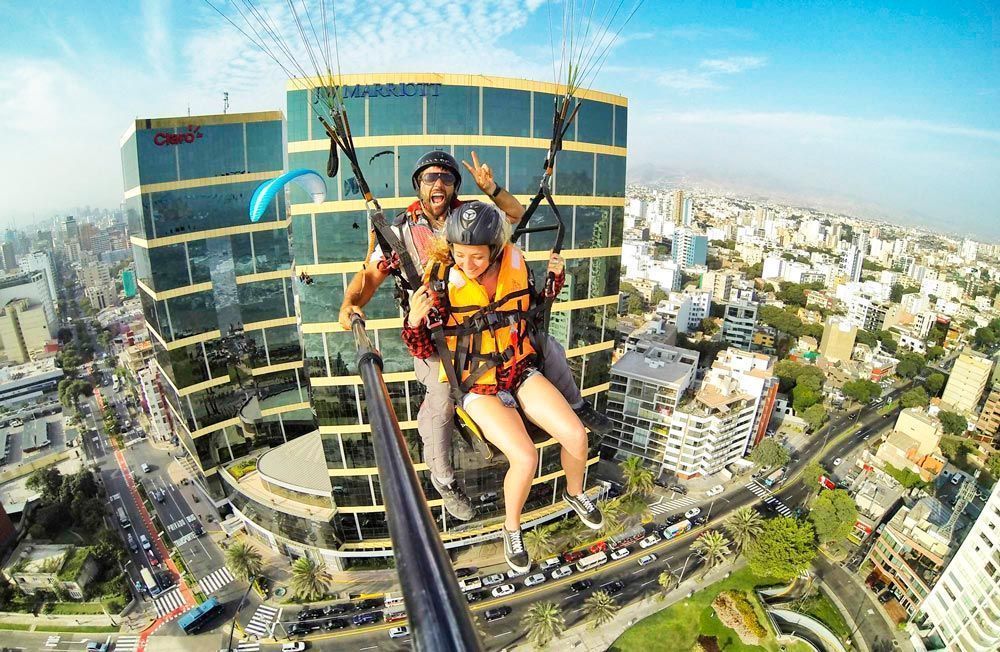 Take a Boardwalk at the Malecon(Cliff)
If you don´t want to do a Paragliding because the price is not so accessible, we recommend you to take a walk on your own, start your walking tour in Kennedy Park, then head to the Love Park, you will be in this place and about 15 to 20 min on foot, afeter this place walk south on the boardwalk towards Larcomar and finally head to the Barranco district on foot, from Larcomar to the main square of Barranco it is an approximate 1 hour walk, in this district you can eat traditional local food .
Do a Free Tour departing from Miraflores
If you want to do a free walking tour in historic center but you are in Miraflores, do not worry! we have a collection point for our free tours based on tips. Please book via website.