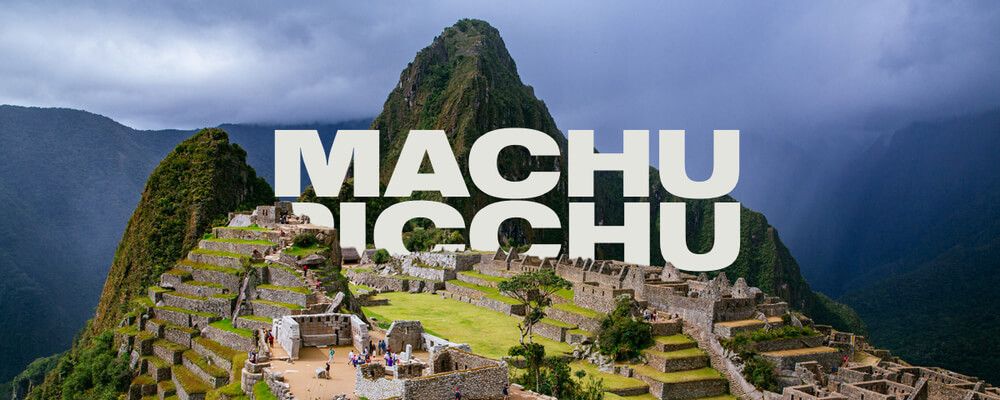 Hello bloggers, today we're going to talk about the Machu Picchu has been named one of the 7 Wonders of the World in 2007, making it one of the destinations that one should visit at least once in a lifetime. Read more in the blog. Machu Picchu is located in the Region of Cusco – Peru at 2435 meters above sea level in the jungle area and the best time to visit it is between the months of May to September, which is the time of year called "Seca" given the time presence of rains during these months. If you want to visit Machu Picchu between these months you should keep in mind that the demand is very high compared to the rest of the year, so we recommend you book in advance the train tickets and income so you can enjoy 100% your visit to Machu Picchu in Cusco, Peru.The ways to get to Machu Picchu are several and the one you choose will depend a lot on the type of experience you are looking for and the time that you have.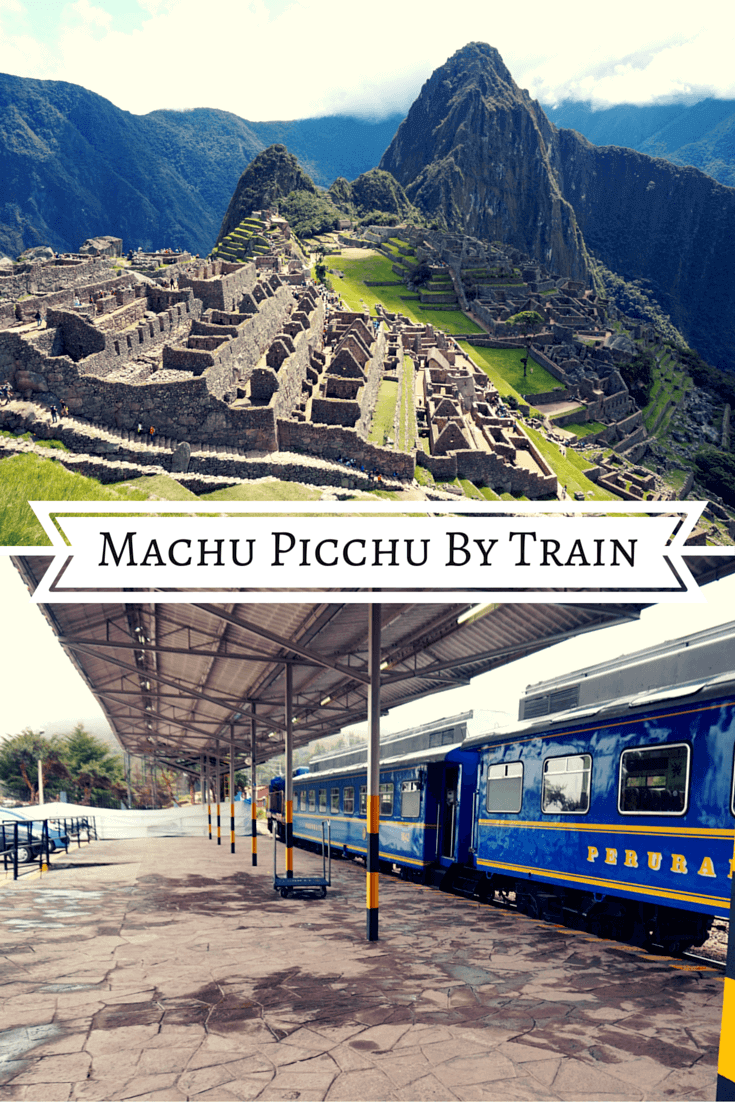 For example: you can get to visit Machu Picchu in just 1 day leaving very early from the city of Cusco, take a van to Ollantaytambo and then take the train to Aguas Calientes to finally get on bus or on foot (walk of 1 hour and a half) to the citadel of Machu Picchu to return to the city of Cusco at night. Another alternative is to stay overnight in Aguas Calientes (the town of Machu Picchu) for the next morning visit the citadel of Machu Picchu calmly and even the mountains of Huayna Picchu or Machu Picchu.
There are other ways to also arrive as the so-called Trekking or "Trekking" including the famous Inca Trail, which can only be done with an authorized travel agency and must be booked up to 6 months in advance given its popularity and for which we recommend you prepare physically and mentally as well.Another example a bit more complete as it combines nature, adrenaline, culture and adventure is the Inca Jungle that takes place in 4 days starting in the city of Cusco and ending there too. During the Inca Jungle, you will ascend by bus to more than 4200 meters above sea level and then descend by bicycle up to 2400 meters above sea level enjoying the ecological floors that the area offers to finally visit Machu Picchu.
As these examples are other ways to get to Machu Picchu walking, by car and train.
Do not forget to take, the best CITY TOUR PERU, FREE WALKING TOUR CUSCO, BY INKAN MILKY WAY.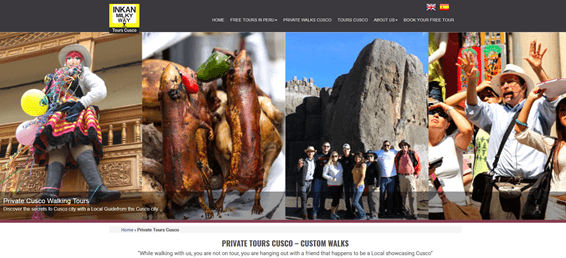 Private Tours Cusco – Custom Walks
"While walking with us, you are not on tour, you are hanging out with a friend that happens to be a Local showcasing Cusco"
Cusco city inspires amazement with its rich and astonishingly Inca Wall Remains and The beautiful Baroque style Churches brought by the Castilians, combined with stunning scenery old colonial background that has the power to stop travelers in their tracks, a compelling history and a legacy of the fascinating Inca culture and Spanish civilization, which have formed a harmonious ensemble that still exists today… Cusco is not a simple old city, but one of the Seven Wonders of the World. Our private tour cusco (Custom walks) are designed to showcase all that is has to offer.
Join our best private Tour Guides in Cusco City – Peru, all of them are professionals that have studied at the college and have the
permission from the Government to work as tour guides, our company is 100% authorized by the city hall, the way it should be to assure the quality of tours in Peru.
Whether you represent a school, a business, or a large family our private tours are perfect for any group or individuals to join us. We can customize each tour based on your preferences.
We offer the best private – custom tours: Private city Tour Cusco, Machupicchu Tour, Sacred Valley Private Tour, Private Trekking Guides and much more, contact us so that we help you.