Things to do in Lima Peru | Enjoy Lima better by visiting must-see places in the Capital city of Peru. Lima is known by Historians as the "City of the Kings" since it was the most important town during the Spanish or colonial period for around 300 years. Nowadays Lima is the most cosmopolitan city in Peru because it received lots of migrants from other cities during the internal conflict starting in 1980 ending in 1997. Below we mention to you the most important historical, cultural and natural attractions you can explore.
---
Located in the heart of Miraflores, explore this awesome green area where you will find a good number of artisans and painters who exhibit their works. As well as groups of musicians and recreational games for children. If you are wondering about restaurants, sure there are many, you can visit Rafael for traditional Peruvian food however if you would love traying some Japanese Peruvian restaurant try Maido, you will love it. it is for free to access this park!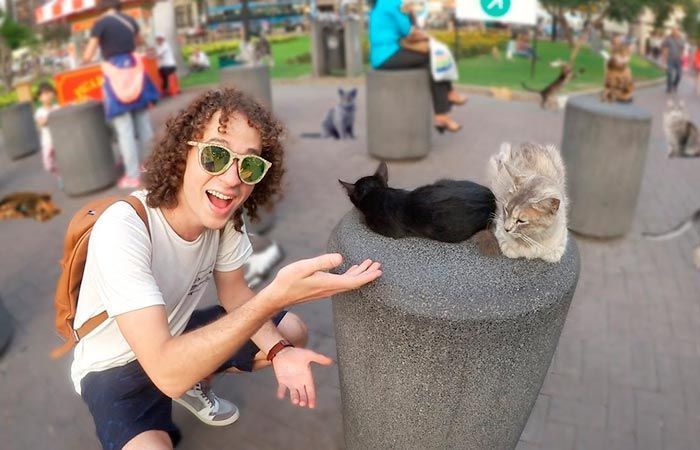 ---
Visit the Love Park – Parque del Amor
If you want to take a short trek, make your way to the Love Park, just 15 min away from Kennedy Park on foot. The place has an awesome view of the Pacific ocean. It is free to visit.
---
Explore this awesome republican building dating back to the beginning of the 20th century designed by Rafael Marquina, the first Peruvian Architect. Consider that the access is for free!
---
This is an archaeological site in the Historic Center of Lima where you will remain from the prehispanic period, there an entrance fee required, pay around 1.5 USD pp.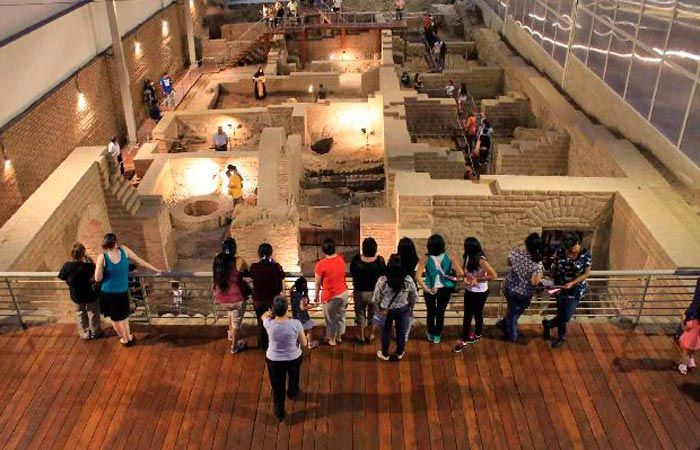 ---
Visit The Cultural Centre of Garcilaso de la Vega Cultural
We recommend you to visit the Garcilaso de la Vega Cultural Center where you will see various exhibitions about Art such as paintings or sculptures. It is free to access!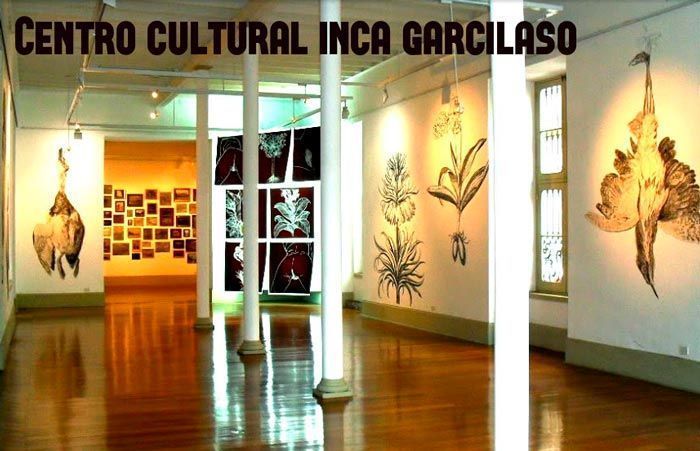 ---
Explore this beautiful colonial period church built to honour the first woman saint in the American Continent known as Santa Rosa de Lima, it is free to access.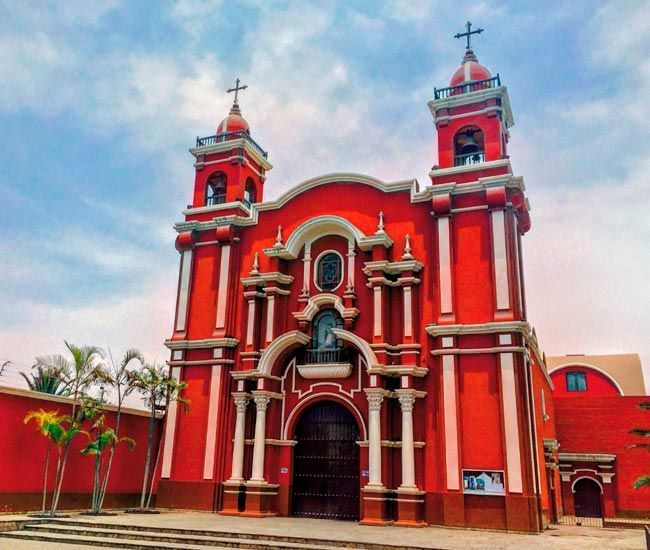 ---
See the aeroplanes and helicopters of the Air Force of Peru, this innovative museum is quite new organized by the Marine forces of Peru, we believe if you have kids, this may the correct place to make them happy. Consider that this place is in Callao, not that close to Lima city centre nether Callao. Pay 1 USD entrance fee.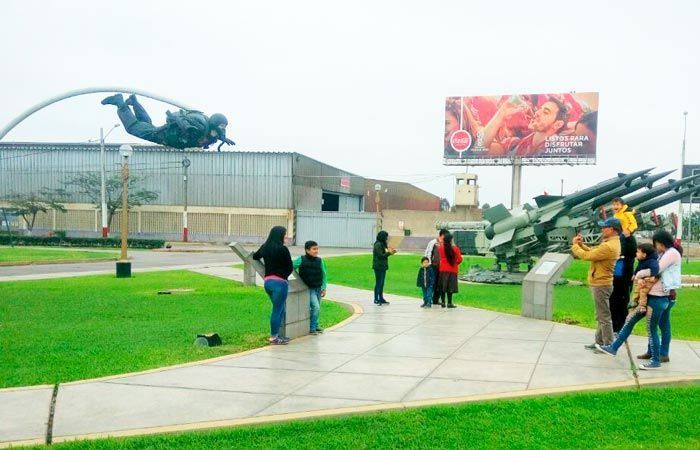 ---
This place will help you to learn about the representative characters of Peru's cultural, artistic, labour and political life from the 20th century. The access is for free!
---
Visit the  Skate park in Miraflores
See an aerodynamic show at the Skate Park, located in Miraflores. It has a total area of 2,600 square meters and is divided into an area dedicated to the sport of skateboarding, inline skating and extreme mountain biking (BMX). The access is for free!
---
Explore the most historical area in Lima dating back to the colonial era, where you will see prehispanic remains, colonial houses and churches, cool Spanish streets and more.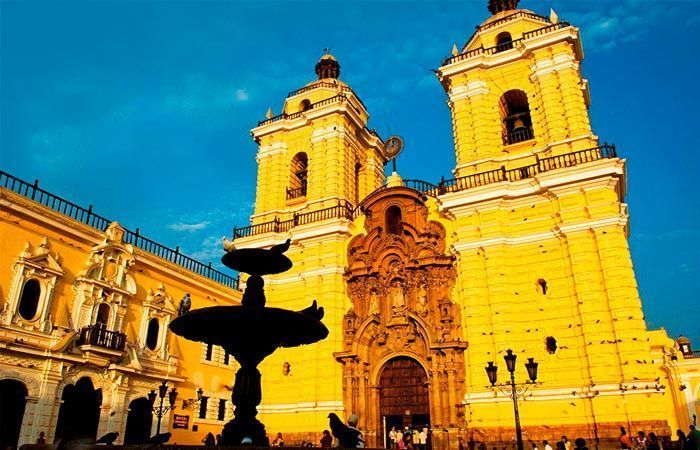 ---
Take part of a Free Walking Tour in Lima
You can explore most of the emblematic places in Lima with a free guided tour in the historical center with the Milky Way walking tour, we also have a pick-up point in Miraflores, check our best free tour lima reviews.
Meeting Point for Free Tour in Lima
If you are in the the historic center of Lima, come to La Merced Church
If you are close to Pasaje Porta 132 in Kennedy park – Miraflores, check our addreess below